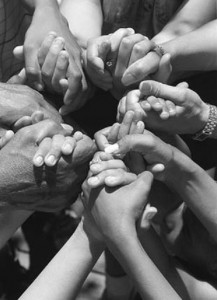 Seventeen leading NGOs in Montenegro is protesting for respect and treatment that government has for LGBT people and will not take part in the conference and training session titled "Towards aEurope – Towards Equality", which will be held from 2nd to 5th September this year.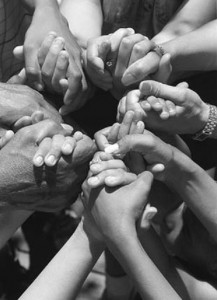 Dvadeset i šest vodećih nevladinih organizacija iz Crne Gore iz protesta prema odnosu i tretmanu koji Vlada ima prema LGBT osobama neće uzeti učešće na konferenciji i treningu pod nazivom "Ka Evropi – Ka jednakosti" koji će biti održani od 2. do 5. septembra ove godine.
We are publishing integrated press release that has received support from local and regional organizations:
The Government of Montenegro (the Government) organize from  2  to 5  September this year an international conference and training entitled "Towards Europe – Towards Equality".
The undersigned organizations will not take part at this conference. In this way, we further protest against the relation of the Government towards domestic civil society and the lack of track record in improvement of the situation of LGBT population.
In recent years, civil society and independent media have been extremely committed to LGBT rights. The Government's decision to ignore the civil sector when designing policies or activities aiming to improve the situation of LGBT persons raised additional concerns. In particular, we are taking into account that the Government has not adopted the initiated Action Plan to combat homophobia (AP) developed by the Coalition "Together for LGBT Rights", in whose drafting representatives of its ministries also took part. AP, proposed in April this year, is fully in compliance with the Recommendation CM / Rec (2010) 5 of the Committee of Ministers of the Council of Europe to the member states on measures to combat discrimination based on sexual orientation and gender identity. Instead of initiating the work on implementing all or at least some of the proposed measures, the Government convenes a three-days long conference in which are to be re-discussed topics that should be already widely implemented.
We remind that during this year NGOs have organized several international and national events in which the situation of LGBT population was carefully considered and the position of the LGBT persons assessed. These events addressed to the accurate and constructive recommendations that the Government has not seriously considered.
Measure of the resistance of the Government to provide equal opportunities for the discriminated minority in our society is reflected in the fact that the acknowledgement of many of these recommendations did not require additional resources, but only the expression of political will which was lacking.
During this year, it was not possible to register the facts that will point to the visible results of the state in establishing a sustainable antidiscrimination policy and practice of improving the human rights of LGBT persons. On the other hand, there are numerous examples in which the Government failed to support argument based needs and requirements. We remind that until this moment the Government has not adopted any strategic decision aimed at improving the position of LGBT population, despite the fact that several frameworks were offered on multiple occasion. The Government refused to appoint the appropriate political level of its representative in the Organization Committee of the Pride Parade who would take part and address the participants of Pride after the walk. Police did not identify who endangered 600 participants of the organized concert marking the International Day Against Homophobia. Prosecutor's Office has not prosecuted numerous examples of violence against LGBT population and activists. For already a year legal proceedings against discrimination are pending even though the law treats these as priority.
Not a single textbook, although new edition is developed this year, has any sentence about the existence of LGBT rights and LGBT persons. There was also no support to a number of LGBT initiatives and programmes.
In the work of the Government continues to work the Minister for Human and Minority Rights who has repeatedly refused to affirm sexual minorities, contrary to the standards and recommendations of the Council of Europe and the European Union.
Our decision not to participate at this conference, as previously at the trainings organized by the Ministry of Human Rights, prepared by the principle of discrimination of prominent experts and activists for LGBT rights in Montenegro, is nothing but a reminder that the government needs to fulfill the obligations and promises to LGBT population, domestic and international standards and the international community to urgently concrete acts that demonstrate the readiness of the real improvement of difficult position of LGBT persons in Montenegro.
We note that the Conference and training represent the third phase of Government's operation for obtaining the positive opinion of the EC, upon the formation of the Council for Fight against Discrimination and appointment of special advisers against discrimination. It is obvious that in just one month, the Government is trying to demonstrate the political will before the international community without real concern for the discriminated group followed with the total absence of communication with them.
Our strong and intensive cooperation will be possible after the Government does the following:
Replace the Minister of Human and Minority Rights Ferhat Dinosa;
Adopts the Action plan against homophobia on the basis of the draft created by the coalition "Together for LGBT Rights" and provide the conditions necessary for its implementation in cooperation with the NGO sector;
Provide political support for the organization of "Pride Parade" and meet the requirements for its organization (ensuring participation in the Pride and public speech of the Minister, Deputy Prime Minister or Prime Minister);
Establish institutional cooperation with NGOs involved in protecting the rights of LGBT people in Montenegro and provide assistance to their work;
Prosecute and punish all examples of violence and hatred against LGBT population and disruption of social life of the LGBT community.
Under these conditions, we publicly reaffirm our commitment to provide full support and partnership with the Government. The undersigned NGOs want principle based, effective and strategic-oriented cooperation, and refuse to help ignorance of the fact, postponing of the decision and covering up the actual state of affairs for the sake of getting the date of negotiations.
Statement signed by:
For the "LGBT Forum Progress" – Zdravko Cimbaljevic, Executive Director
For "Juventas" – Ivana Vujovic, President of the Board of Directors
For the "Centre for Civic Education" – Daliborka Uljarevic, Executive Director
For the "Montenegrin Women's Lobby" – Aida Petrovic, Coordinator
For the SOS Hotline for Women and Children Victims of Violence Podgorica – Biljana Zekovic, Executive Director
For the " Human Rights Action"  (HRA) – Tea Gorjanc Prelevic, Executive Director
For the "Centre for Anti-discrimination" EQUISTA "- Milan Saranovic, Director
For the "Expeditio" Kotor – Biljana Gligoric, Executive Director
For the "Centre for Development of NGOs" – Ana Novakovic, executive Director
For the "Shelter" – Ljiljana Raicevic, Director
For the "CEMI" – Mr. Zlatko Vujovic, President of the Board of Directors
For the SOS Hotline for Women and Children Victims of Violence Niksic – Nada Koprivica, Coordinator
For the "Institute Alternative" – Stevo Muk, President of the Board of Directors
For  "Center for women and peace education ANIMA"  Kotor – Ljupka Kovacevic, Coordinator
For the "European Movement in Montenegro" – Momcilo Radulovic, Secretary General
For the "Montenegrin Alternative Culture" – Maja Bakic, Executive Director
For the "Roma Scholarship Foundation – Institute of Social Inclusion" – Biljana Alkovic, Executive Director
For the "Libertask", Neda Sindik, Director
For the "Youthinfo Montenegro", Milica Zigic, Director
For the "Forum MNE" – Elvira Hadzibegovic – Bubanja, Director
For the "Prima" – Aida Perović, Executive Director
For the "Eco Movement", Nikola Čabarkapa
For the "CAZAS", Miso Pejkovic, Executive Director
For the "CEDEM", Nenad Koprivica, Executive Director
For the "ADP-Zid", Igor MIlošević, Executive Director
"Montenegrin Youth Forum", Podgorica (network)
Organizations from the Region and Europe that so far supported our initiative and requests:
"Queer Zagreb", Gordan Bosanac – Croatia
"qSPORT", Zeljko Blaće – Croatia
"Zagreb Pride" – Croatia
Center for LGBT Equality – Marko Jurcic, Croatia
"Green list", (political party) – Croatia
Lesbian organization Rijeka "LORI",Danijela Almesberger, Coordinator
"Queeria Center", Boban Stojanovic – Serbia
"Women in Black", Staša Zajović – Serbia
Lesbian Human Rights Organization "Labris", Jovanka Todorovic – Serbia
Lesbian organisation from Novi Sad "NLO", Biljana Stanković Lori – Serbia
"Women's Studies and Research Center", Dragana Todorovic – Serbia – Letter of Support in Serbian
"Lezbicna Sekcija SKUC-LL", dr.Tatjana Greif, koordinatorica – Slovenia
"Association Q", Svetlana Durković – Bosnia & Herzegovina
"Okvir" (Frame), Alma Midžić – Bosnia & Herzegovina
"Civil Action" – Bosnia & Herzegovina
"PEL", Association for progress, education and lobbying – Andrijana Steriova – Macedonia
LGBT organization "LABRYS" – Liliya Ten, Head of advocacy department – Kyrgyz Republic
"KAOS GL" – Nevin Öztop, Vice President – Turkey
"Athens Pride" – Andrea Gilbert, Spokesperson – Greece
"Rakurs" – Vinnichenko Tatiana,The Chairman of Board – Russia
"Russian LGBT-Network", Valery Sozaev, Advocacy Manager – Russia
"Russian LGBT Sport Federation" – Konstantin Yablotski, President – Russia
LGBT organization "Vykhod" (Coming Out), Igor Kochetkov, Director – Russia
"Aleanca" The Alliance Against Discrimination of LGBT – Xeni Karaj, Executive Directo- Albania
"Pink Embassy" – Altin Hazizaj, Director – Albania
The Association "For the integration of people with disabilities", Ina Cenko – Albania
"Lambda" Warszawa Association, Michal Pawlega – Poland
Prenosimo integralno saopštenje koje je dobilo podršku i regionalnih organizacija:
Vlada Crne Gore (Vlada) od 2. do 5. septembra ove godine organizuje međunarodnu konferenciju i trening pod nazivom "Ka Evropi – Ka jednakosti". Dolje potpisane organizacije neće uzeti učešća na ovoj konferenciji. Na taj način dodatno protestujemo zbog dosadašnjeg odnosa Vlade prema domaćem civilnom društvu i izostanka konkretnih rezultata u pogledu poboljšanja položaja LGBT populacije.
Proteklih godina civilni sektor i nezavisni mediji bili su izuzetno posvećeni LGBT pravima. Odluka Vlade da zanemari civilni sektor kada se kreiraju politike ili aktivnosti kojima se želi unaprijediti položaj LGBT osoba dodatno zabrinjava. Posebno imamo u vidu da Vlada još uvijek nije prihvatila inicirani Akcioni plan za borbu protiv homofobije (AP) Koalicije "Zajedno za LGBT prava", u čijem pisanju su učestvovali i predstavnici njenih ministarstava. AP, predložen još u aprilu ove godine, u potpunosti je usaglašen sa Preporukom CM/Rec (2010)5 Komiteta Ministara Savjeta Evrope državama članicama o mjerama u borbi protiv diskriminacije po osnovu seksualne orjentacije i rodnog identiteta. Umjesto da pokrene rad na sprovođenju svih ili bar nekih od predloženih mjera, Vlada saziva trodnevnu konferenciju da bi se ponovo razmatrale teme koje bi trebalo da se uveliko sprovode.
Podsjećamo da su NVO u ovoj godini već organizovale nekoliko međunarodnih i nacionalnih skupova na kojima je pažljivo i argumentovano razmatran i ocjenjivan položaj LGBT osoba. Sa njih su upućene precizne i konstruktivne preporuke koje Vlada do sada nije ozbiljnije uzela u obzir.
Mjera otpora Vlade da pruži jednake šanse za jednu diskriminisanu manjinu u našem društvu ogleda se i u činjenici da uvažavanje mnogih od ovih preporuka nije zahtijevalo dodatne resurse već isključivo manifestovanje političke volje koja je izostala.
U ovoj godini nije moguće registrovati činjenice koje bi ukazale na vidljive rezultate države u oblasti uspostavljanja održive antidiskriminacione politike i popravljanja prakse ljudskih prava LGBT osoba. S druge strane, brojni su primjeri u kojima je Vlada propustila da podrži argumentovane potrebe i zahtjeve. Podsjećamo da do ovog momenta Vlada nije usvojila ni jednu stratešku odluku sa ciljem unaprijeđenja položaja LGBT osoba, a ponuđeno joj je više okvira. Vlada je odbila da imenuje na adekvatnom političkom nivou svog predstavnika u Organizacioni odbor Povorke ponosa koji bi uzeo učešće i obratio se, nakon šetnje, učesnicima i učesnicama Povorke. Policija nije utvrdila ko je doveo u opasnost 600 učesnika koncerta organizovanog povodom obilježavanja Dana borbe protiv homofobije. Tužilaštvo do danas nije procesuiralo brojne primjere nasilja nad LGBT osobama i aktivistima. Već godinu dana nisu pokrenuti sudski postupci zbog diskriminacije iako ih zakon tretira hitnim.
Nijedan školski udžbenik, iako su u ovoj godini rađena i nova izdanja, nije upotpunjen ni sa jednom jedinom rečenicom o LGBT pravima i postojanju LGBT osoba. Izostala je i podrška brojnim LGBT inicijativama i programima.
U radu Vlade i dalje kao ministar za ljudska i manjinska prava opstaje osoba koja je više puta izjavila da ne želi da afirmiše seksualne manjine, protivno standardima i preporukama i Savjeta Evrope i Evropske Unije.
Odluka da ne učestvujemo na ovoj konferenciji, kao i prethodno, na treninzima u organizaciji Ministarstva za ljudska prava, koji su organizovani po principu diskriminacije istaknutih stručnjaka i aktivista za LGBT prava u Crnoj Gori, nije ništa drugo do podsjećanje da Vlada treba da ispuni obaveze i obećanja prema LGBT osobama, domaćim i međunarodnim standardima i međunarodnoj zajednici i da što hitnije konkretnim činjenjem dokaže spremnost da popravi danas definitivno težak položaj LGBT osoba u Crnoj Gori.
Napominjemo da su Konferencija i trening treća faza vladine operacije za dobijanje pozitivnog mišljenja EK, nakon obrazovanja Savjeta za borbu protiv diskriminacije i imenovanja specijalnog savjetnika protiv diskriminacije. Očigledno je da se u svega mjesec dana, međunarodnoj zajednici pokušava demonstrirati postojanje političke volje, a bez stvarne brige za diskriminisane grupe i uz potpuno odsustvo komunikacije sa njima.
Naša snažna i intenzivna saradnja biće moguća pošto Vlada:
1.    Smijeni ministra ljudskih i manjinskih prava Ferhata Dinošu;
2.    Usvoji Akcioni plan borbe protiv homofobije na bazi nacrta koji je uradila Koalicija "Zajedno za LGBT prava" i stvori potrebne uslove za njegovu implementaciju u saradnji sa NVO sektorom;
3.    Pruži političku podršku organizaciji "Povorke ponosa" i ispuni tražene uslove za njenu organizaciju (obezbijedi učešće u povorci i obraćanje javnosti ministra, potpredsjednika Vlade ili predsjednika Vlade);
4.    Uspostavi institucionalnu saradnju sa NVO koje se bave zaštitom prava LGBT osoba u Crnoj Gori i pruži pomoć tom radu;
5.    Procesuira i sankcioniše sve primjere nasilja i mržnje nad LGBT osobama i ometanja socijalnog života LGBT zajednice.
Pod ovim uslovima javno potvrđujemo naše opredjeljenje da pružimo Vladi punu podršku i partnerstvo. Dolje potpisane NVO žele principijelnu, efikasnu i strateški orjentisanu saradnju, a odbijaju da pomažu ignorisanje činjenica, odlaganje rješenja i uljepšavanje stvarnog stanja zarad dobijanja datuma pregovora.
Izjavu potpisuju:
Za "LGBT Forum Progres" – Zdravko Cimbaljević, izvršni direktor
Za "Juventas" – Ivana Vujović, predsjednica Upravnog odbora
Za "Centar za građansko obrazovanje" – Daliborka Uljarević, izvršna direktorka
Za "Crnogorski ženski lobi"- Aida Petrović, koordinatorka
Za "SOS telefon za žene i djecu žrtve nasilja Podgorica" – Biljana Zeković, izvršna direktorka
Za "Akcija za ljudska prava" – mr Tea Gorjanc Prelević, izvršna direktorka
Za Centar za antidiskriminaciju "Ekvista"- Milan Šaranović, direktor
Za "Expeditio" Kotor – Biljana Gligorić, izvršna direktorka
Za "Centar za razvoj nevladinih organizacija"- Ana Novaković, izvršna direktorka
Za "Sigurnu žensku kuću" – Ljiljana Raičević, upravnica
Za "CEMI"- mr Zlatko Vujović, predsjednik Upravnog odbora
Za "SOS telefon za žene i djecu žrtve nasilja Nikšić" – Nada Koprivica, koordinatorka
Za "Institut Alternativa" – Stevo Muk, predsjednik Upravnog odbora
Za Centar za žensko i mirovno obrazovanje "Anima" – Ljupka Kovačević, koordinatorka
Za "Evropski pokret u Crnoj Gori" – mr Momčilo Radulović, generalni sekretar
Za "Crnogorska Alternativna Kultura" – Maja Bakić, izvršna direktorka
Za "Fondacija za stipendiranje Roma" – Biljana Alković, izvršna direktorka
Za "Libertask" – Neda Sindik, izvršna direktorka
Za "CAZAS", Miso Pejkovic, izvršni direktor
Za "CEDEM", Nenad Koprivica, izvršni direktor
Za "ADP-Zid", Igor MIlošević, izvršni direktor
Za "Mladiinfo Montenegro" – Milica Žugić, direktorka
Za "Forum MNE" – Elvira Hadžibegović – Bubanja, direktorka
Za "Prima" – Aida Perović, izvršna direktorka
Za "Eko Pokret" – Nikola Čabarkapa
"Omladinski Crnogorski Forum" (mreža), Podgorica
Podrška iz regiona i Evrope:
"Queer Zagreb", Gordan Bosanac – Hrvatska
"qSPORT", Zeljko Blaće – Hrvatska
"Zagreb Pride" – Hrvatska
"Zelena lista lista", (politička partija) – Hrvatska
Lezbejska organizacija Rijeka "LORI",Danijela Almesberger, Koordinatorka – Hrvatska
Centar za LGBT ravnopravnost, Marko Jurčić – Hrvatska
"Queeria Centar", Boban Stojanović – Srbija
"Žene u crnom", Staša Zajović – Srbija
Organizacija za lezbejska ljudksa prava "Labris", Jovanka Todorovic – Srbija
Lezbejska organizacija Novi Sad "NLO", Biljana Stanković Lori – Srbija
"Centar za ženske studije i istraživanja", Dragana Todorović – Srbija – PISMO PODRŠKE
"Lezbicna Sekcija SKUC-LL", dr.Tatjana Greif, koordinatorka – Slovenija
"Asocijacija Q", Svetlana Durković – Bosna i Hercegovina
"Okvir" Alma Midžić – Bosna i Hercegovina
"Civilna Akcija" – Bosna i Hercegovina
"PEL", Asocijacija za progress, edukaciju i lobiranje  – Andrijana Steriova – Makedonija
"Lambda" Warszawa Association, Michal Pawlega – Poljska
LGBT organizacija "LABRYS" – Liliya Ten, Kirgistan
"KAOS GL" – Nevin Öztop, Turska
"Athens Pride" – Andrea Gilbert, Portparol – Grčka
"Rakurs" – Vinnichenko Tatiana, Predsjednica UO – Rusija
"Ruska LGBT-mreža", Valery Sozaev – Rusija
"Ruska LGBT Sportska Federacija" – Konstantin Yablotski, Predsjednik – Rusija
LGBT organizacija "Vykhod" (Coming Out), Igor Kochetkov, Direktor – Rusija
"Aleanca" – Xeni Karaj, Izvršna direktorka – Albanija
"Pink Embassy" – Altin Hazizaj, Direktor – Albanija
"For the integration of people with disabilities", Ina Cenko – Albanija